Director: Spike Lee
Starring: John David Washington, Adam Driver, Laura Harrier
Review Author: Tony
It's easy to forget just how far back Spike Lee's career in the director's chair goes, starting with the release of his first feature film Joe's Bed-Stuy Barbershop: We Cut Heads released in 1983. Over a career spanning three decades, Lee has made his mark in cinematic history, tackling race issues across numerous films and even masterfully retelling historical events with memorable films such as Malcolm X  and Summer of Sam. Although Lee's films haven't quite had the consistency of some of our generation's most well-known directors, when he hits the mark it's impossible to deny his talent.
Much of the criticism directed at Lee has been the lack of subtlety in his themes and approach to filmmaking, but it's rather unjust considering topics such as racism, crime, poverty, media coverage aren't particularly subtle facets of society. Much of Lee's approach is cause and effect. We see how social themes affect the lives of his characters, the communities they live in, and how it usually surfaces negatively. What has usually determined the quality of Lee's films is the strength of the script and when he finds the right balance between filmmaker and social commentator. Thankfully, Blackkklansman is a doozy and only made more intriguing due to it being based on true events.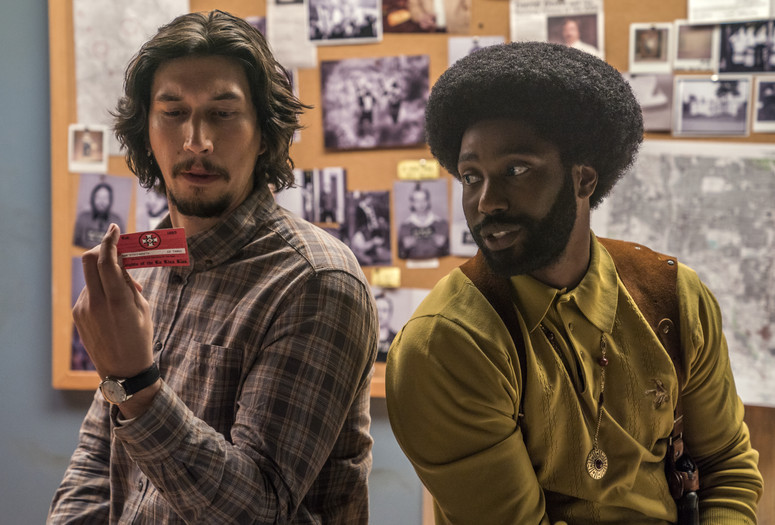 Set during the early 70s, John Stallworth is the first African-American officer to join the Colorado Springs police force. Stallworth quickly convinces his chief to join the undercover unit due to his ambition and opportunity to infiltrate black gatherings. Even though it's a few years after the civil rights movement, African-Americans are still treated poorly throughout America and Stallworth faces racism even from his own colleagues. Rising above it, Stallworth brainstorms a sting operation to infiltrate the local KKK and with the backing of his department devises a plan to take the organization down from the inside.
The concept of an African-American officer tricking the KKK by contacting through phone and using a white colleague for face-to-face meetings is almost stranger than fiction, but Lee plays off the absurdity with a sharp wit and prickly sense of humor. Lee doesn't hold back on showing racism's true colours of rabid hatred and dumbfuck ignorance. However, despite a plethora of great laughs and slick sequences, the film builds incredibly unnerving and high tension scenes where our central characters find themselves in genuine danger.
The film benefits from a phenomenal cast, specifically the great chemistry between the two leads, John David Washington and Adam Driver. Even the unthankful roles of the KKK members are played with a great sense of goofiness and yet sinister intent. While I don't agree with the statement that Spike Lee is back (he never went away), in Blackkklansman you can feel his commitment and joy at bringing this significant story to the screen.
Rating: 4.25 / 5 Tumblers of Scotch