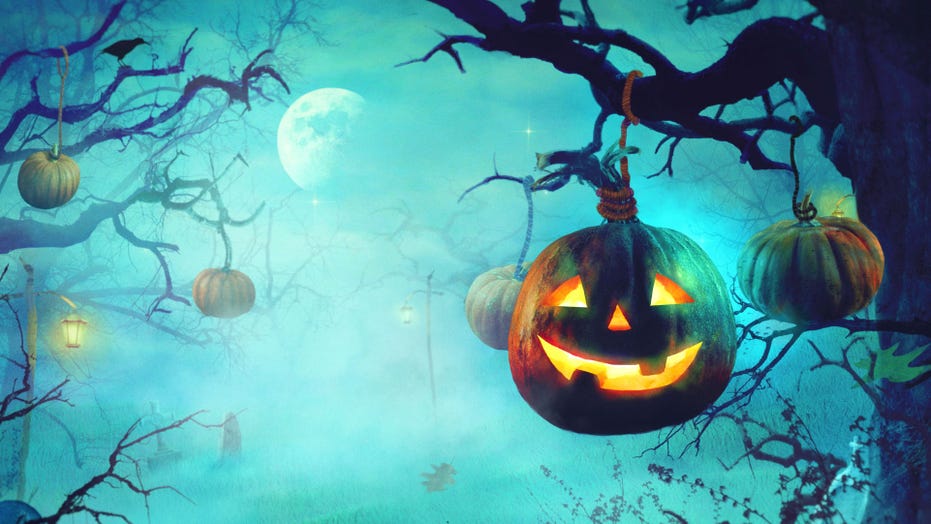 Rejoice, spooky season is among us. Halloween has always been my favourite holiday because of the sheer surreal nature of it, where we decorate our homes with all kinds of ghouls and pumpkins and keep the fruit bowl stocked with sweets by the door for trick or treaters. While I resent the commercial nature of Christmas, Halloween gets a pass as many traditions remain from the ancient Gaelic festival, Samhain, originating here in my neck of the woods, Ireland. Perhaps it's the darker nights, constant screeching of fireworks, or ghoulish decorations; there's something so devilishly fun about Halloween and the month of October.
Other than carving pumpkins, eating the leftover sweets and chocolate, or getting tanked dressed as a Ghostbuster, the best part of Halloween is sitting down for some good old scary movies. Continuing the annual tradition, Reel Time Flicks will be focusing exclusively on the horror genre for this month. Usually movies are selected on a whim or availability, and reviews and articles dropped with no real schedule. This year I have a set schedule which I will outline below and I think now is the perfect time to announce a few blog updates.
While I've never announced it officially, many readers may have realized that all articles in the last few months are from one writer, myself (Tony). Former writers, Shaun and Adam have departed the blog. This has been an amicable process as each of us remains great friends. Reel Time Flicks has always been a part-time hobby for each of us as we still wake up Monday to Friday and clock into our day jobs. For Shaun and Adam, their enthusiasm for the blog has waned, which is understandable as we've grown older and our responsibilities have increased. Both remain avid supporters of the blog and myself, and we've certainly not ruled out a few surprise guest articles from themselves in the future.
Another big update is that I'm now in possession of a microphone and bought some recording software. The plan, as of now, is to move into the medium of video analysis where I can explore films in a more in-depth but casual manner. There is no set date as I'm still tinkering and educating myself on the subject, but I've several great ideas I'm currently working on. These videos will be shared on YouTube and also hosted here, and I'm intending to focus on the horror and science fiction genres.
Now for this year's Halloween review schedule. My writing output has remained on average around 5 articles per month, but for Halloween I'm pushing myself to write 12 reviews. Each week of this month, starting from Monday, will be focused on a different subgenre of horror. Each review will be shorter than my average article as this allows for me to work on a few other exciting articles in the pipeline as well as an early screener I've received access to. The Release schedule and genres for this month are:
Week 1 (From the 4th) – Independent Horror
Last year I saw a decent amount of indie horror films that deserved a write-up, but I never got around to. What better reason than now to go back and give 3 of them the reviews they deserve.
Week 2 (From the 11th) – Classic Horror
Much of my horror viewing experience has been from the 80s up till now. This week I'll be going way back to some classic horror films from the 20s to the 50s.
Week 3 (From the 18th) – Foreign Horror
Some of the best horror films are found outside Hollywood and overseas. This week I will select 3 horror films from non english-speaking countries.
Week 4 (From the 25th) – Horror Icons
For the final week of October the focus is on horror icons, as in infamous horror characters with high body counts. These killers/monsters have earned their way into the horror hall of fame.