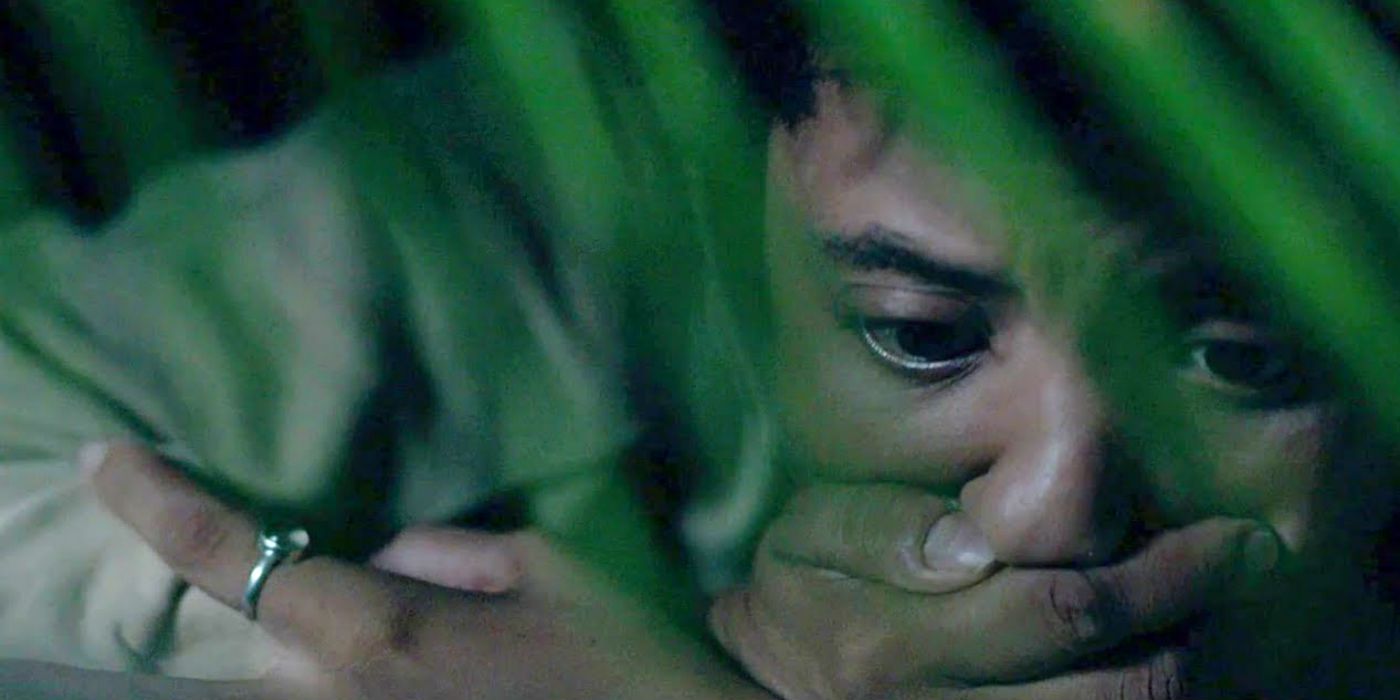 Director: J.D. Dillard
Starring: Kiersey Clemons, Emory Cohen, Hanna Mangan
Review Author: Tony
Synopsis: When a young woman washes up on the shore of an uninhabited island, she must learn to survive. While learning to gather food, create fire, and come up with a rescue plan she discovers to her horror that the island is not as deserted as she had first thought.
Kicking off Indie horror week, I've started with Sweetheart, an indie survival horror that blew me away when I saw it last year. Imagine the story of Cast Away, but with an amphibious monster that emerges from the ocean at night. Creature features have always been my jam, but I've also always enjoyed survival films where characters must adapt and evolve in order to survive their current predicament.
The setting is absolutely stunning, a tropical island full of lush colours and untouched beaches surrounded by a glimmering bright blue sea. This might be the most gorgeous setting for a horror movie. The beauty is wonderfully captured by cinematographer Stefan Duscio as he uses wide lenses and aerial shots to map out the geography of the island. As the film is mostly following a single character, dialogue is sparse, so visual cues and tight camerawork are integrated throughout to capture a visual narrative.
Kiersey Clemons is wonderfully cast, carrying film for the majority of its 82 minute runtime. Her character, Jenn, is not your typical shipwreck castaway. Jenn might be frightened and alone but she's a woman of action and spares no time getting to know her surroundings and scouting out the island. Watching her character grow and evolve her survival skills through trial and error is a rewarding experience that feels grounded and realistic; at one point she finds supplies from previous cast always which both expands the story and gives her a head-start to adapt to her environment.
The only blunder was the introduction of two side characters who never really add anything to the narrative. These characters come across underdeveloped and only become a minor inconvenience as the film has a far more immediate threat and takes away from the one-woman-against-the-world charm. The creature design might throw some viewers off, but personally I enjoyed it, even if it reminded me of a Power Rangers villain.
Sweetheart is a smartly written little horror flick full of tense moments and significant character development. Shot in Fiji, the film's visuals are enhanced by such a colourful and unspoiled location.
This review is a part of this month's focus on horror films as part of Halloween season. You can find the full schedule, along with weekly subgenre and previous reviews here.
Rating: 4 / 5 Pina Coladas