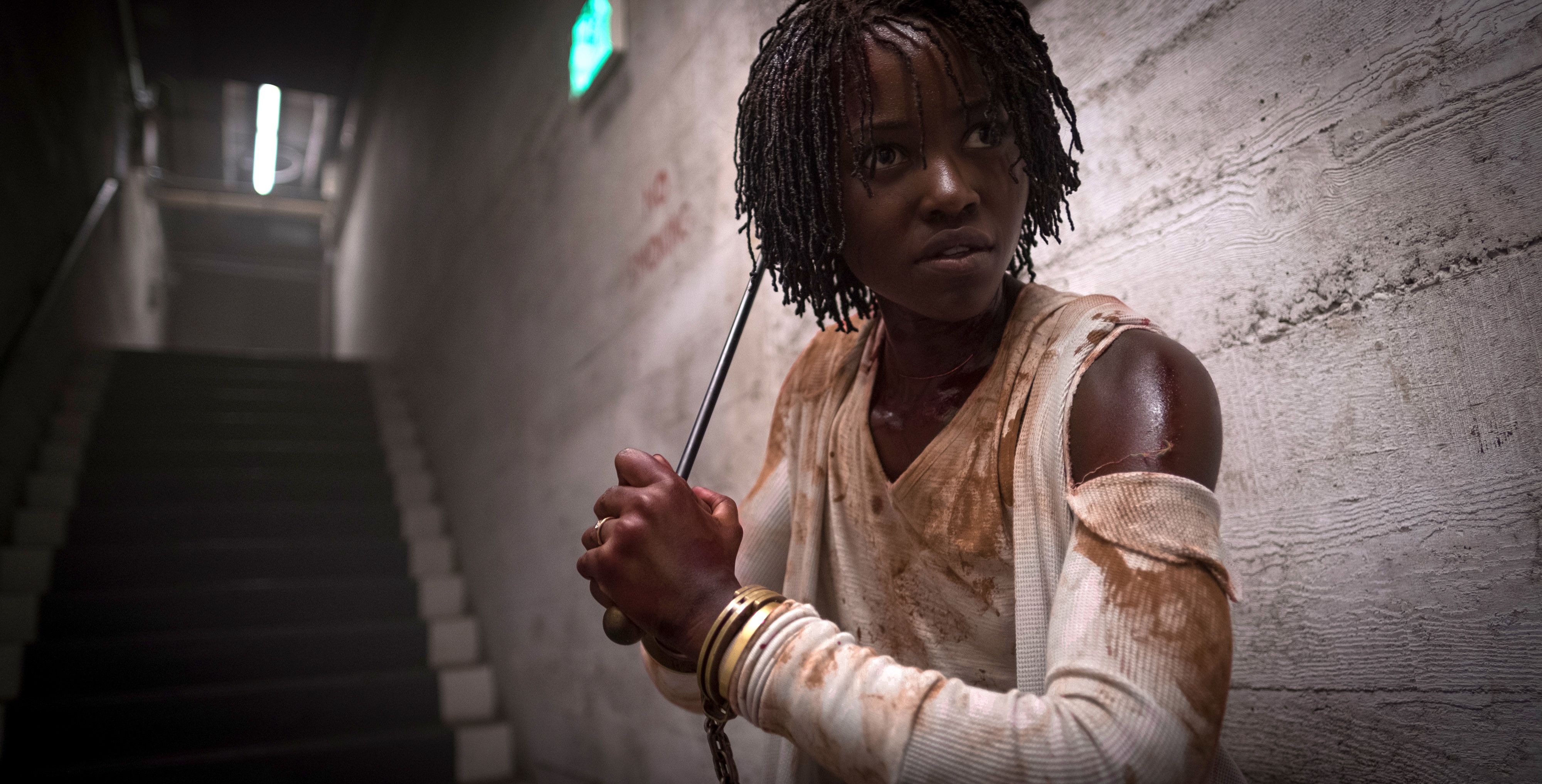 Director: Jordan Peele
Starring: Lupita Nyongo, Winston Duke, Tim Heidecker
Review Author: Tony
The Wilson family head down to their Santa Cruz beachfront for a family getaway. Adelaide, the mother, is apprehensive and unnerved because of a past trauma which she has kept hidden from her family. While at first putting on a brave face, Adelaide's nightmares begin to materialize through numerous odd coincidences. When a shockingly familiar family appears outside their house that night is when the true horror begins.
Jordan Peele's stellar debut, Get Out, was certainly unnerving and undoubtfully fitted into the horror genre but Us, his directorial follow up, is a more clear cut horror filled with numerous scares, heightened tension throughout and shocking imagery. Of course, it has plenty of laughs out loud moments and great humour throughout, but it never dampens the terrifying nature of the film. There's a home invasion sequence that had me on the edge of my seat which puts the entire horror subgenre to shame with its effectiveness. While it's no hard task to scare me, Us had my heart in ribbons and sent shivers up my spine.
Lupita Nyong'o gives a masterful performance which surely has to attract award attention. The role of Adelaide requires such a range of emotions and physicality it's a treat to watch Nyong'o run away with the film. This is not to say the rest of cast aren't excellent in their own right. Winston Duke is just so lovable as the goofy dad and delivers some of the best comedy so far this year. I could list every actor in this film and give them high praise because all bring their A game.
If the film falters in one area, it's the commitment to social commentary that isn't as subtle or quite as clever as it thinks it is. Get Out needed no subtlety because the topic it covered is one that should be called out and displayed in all its ugly truth, but here the topic of class systems is a little on the nose and doesn't really have anything of note to say that we haven't heard before. I'm not one to get too hung up on a film's theme but the second half of the film offers an explanation to its proceeding events that just seems too implausible and had me wishing the film kept me more in the dark.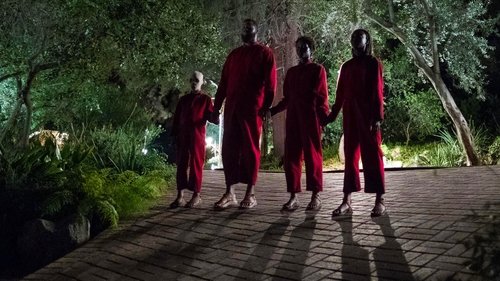 It's probably a little unfair to compare Peele's films considering this is just his second feature film as a director but his entry into filmmaking has been special and his debut so strong it's hard not to draw comparisons especially since both films are within the same genre. Us is a fantastic horror film that is both funny, unsettling and truly scary throughout. It may not quite reach the same quality of Get Out but it's like asking do I want garlic butter or pepper sauce on my steak, I prefer pepper sauce but I'm still a happy customer if I get garlic butter.
Rating: 4 / 5 Guinness with steak and garlic butter