Show Runners: Tim Miller, David Fincher
Review Author: Tony
Over the years I've become accustomed to the expressive medium that is short films. It's a format we have explored numerous times through our Spotlight category and one doesn't have to dig too deep to find a plethora of quality science fiction/horror shorts sprinkled throughout YouTube. Even director Neill Blomkamp has established his own film production company, Oats Studios, which specializes in violent and cynical shorts set within the world of science fiction. Despite having such familiarity with the medium nothing could prepare us for the sheer visceral insanity that is Tim Miller & David Fincher's Love, Death + Robots.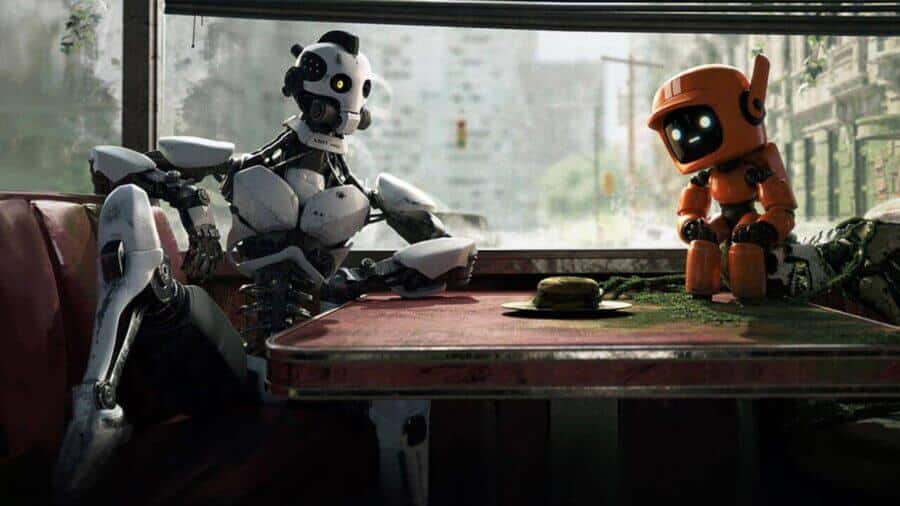 The Netflix series uses the anthology model of a number of unconnected stories all set within their own realities. Each story comes from different directors, filmmakers and animation studios ensuring no story ever feels the same. Every short has it's own art style from hand drawn to photorealistic creating a unique visually appealing new narrative to each story. If there was one connecting tissue amongst the series is its cynical aesthetic with some stories reveling in misery to others embracing a twisted black humour. Nearly every short of the 18 pushes the boundaries of its R rating with copious amounts of blood, gore, swearing, and nudity.
Anthology series/films are hard to rate due to having to view them as a series of different narratives and I'm certainly not going to review each of the entire 18 shorts, but what I can report is that almost the entire lineup delivers an engaging and entertaining story. The highlight of the series is how varied it is from narratives that embrace the absurd, the surreal, the shocking and the horrifying. It's easy to write off the series as just a sci-fi nerd's wet dream with many of the stories delving into maniacal violence and uncensored badassery as they utilize the runtime for just the spectacle alone (see The Secret War and Suits), but there are other shorts here that understand the importance of telling an emotional or somewhat philosophical story (Blue Zima is a beautiful piece of fiction).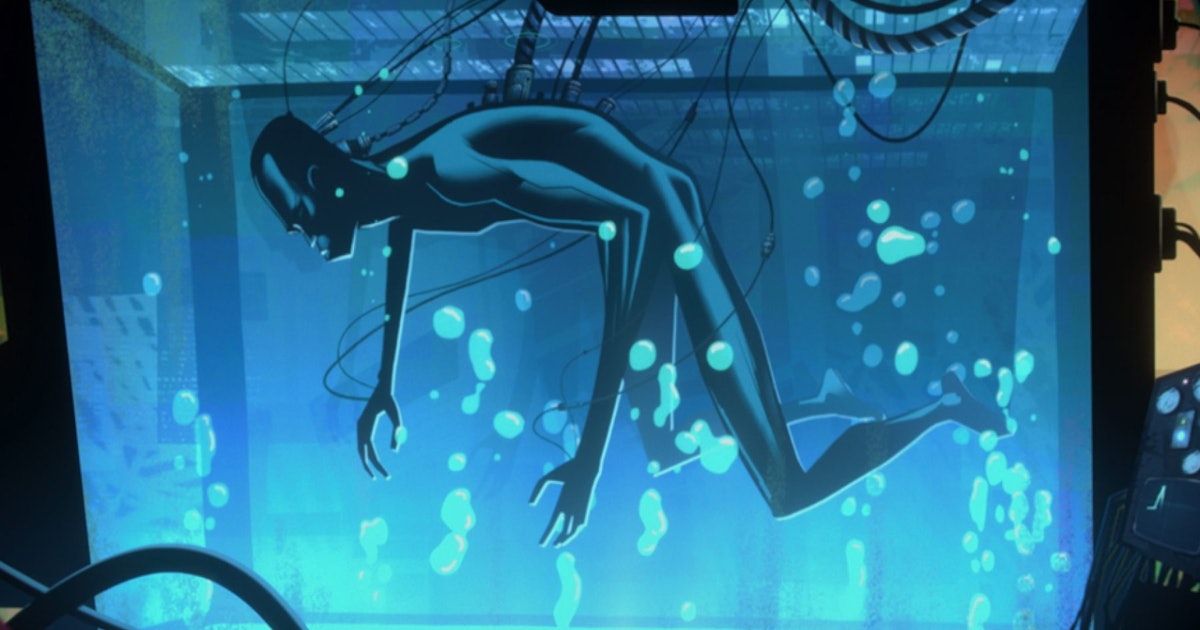 I've seen a few reviews and articles point out the show's penchant for gratuitous nudity which seems to heavily lean towards the female figure. It's a strange debate for me to go into as I don't particularly love nudity in entertainment media, be it male or female, but I can see the point being raised when the beautifully animated short, The Witness, needlessly has its female star running around naked for the majority of its runtime. Despite this, I feel that the segmented nature of the show meant there was a memo sent to each team to do whatever the fuck they wanted and could push the R rating as far as they wanted, hence including so much nakedness and sexual content. There's also a fair amount of male genitalia here but I don't know what entails fair boob to dick trade-off.
Love, Death + Robots is an interesting entry to Netflix's ever-expanding catalog and boasts some real talent with Fincher and Miller's involvement. It's a rambunctious mix of nihilism not meant to be watched with your parents that'll leave you either shocked, out of breath or bewildered. There seems to be a push for more anthology series this decade with shows like Black Mirror and Electric Dreams reviving the medium so hopefully, we can expect a season two. Luckily we have Jordan Peele's Twilight Zone remake to tie us over.
Rating: 4 / 5 talking yogurts