Director: Matt Bettinelli-Olpin, Tyler Gillett
Starring: Samara Weaving, Adam Brody, Andie MacDowell
Review Author: Tony
While I'm composing a list of the best films of 2019 and hurriedly making it through as many highly praised films that I missed over the year, I wanted to focus on the biggest surprise of 2019 for me. Ready or Not only appeared on my radar after seeing it mentioned continuously on horror forums and blogs. Eventually I gave in to my curiosity and sought it out. My interest was well rewarded as Ready or Not is not solely one of the finest horror comedy in years but one of my favourite films of 2019.
Marrying into a new family can be a nerve-wracking experience, especially when that family is part of the 1% and a circle of elitist narcistic sociopaths. Grace, a former foster child, finds herself in such a predicament at her marriage ceremony. Se is scorned and looked down upon by her new family due to her lowly status. Grace grew up as a foster child and explains to her new loving husband, Alex, that she has always wanted a family. Despite the overall icy reception, Grace takes the family's jeers in stride and agrees to take part in a family tradition in order to be fully welcomed in the family. What she believes is only a trivial game of Hide and Seek has far more sinister consequences as she must survive until morning.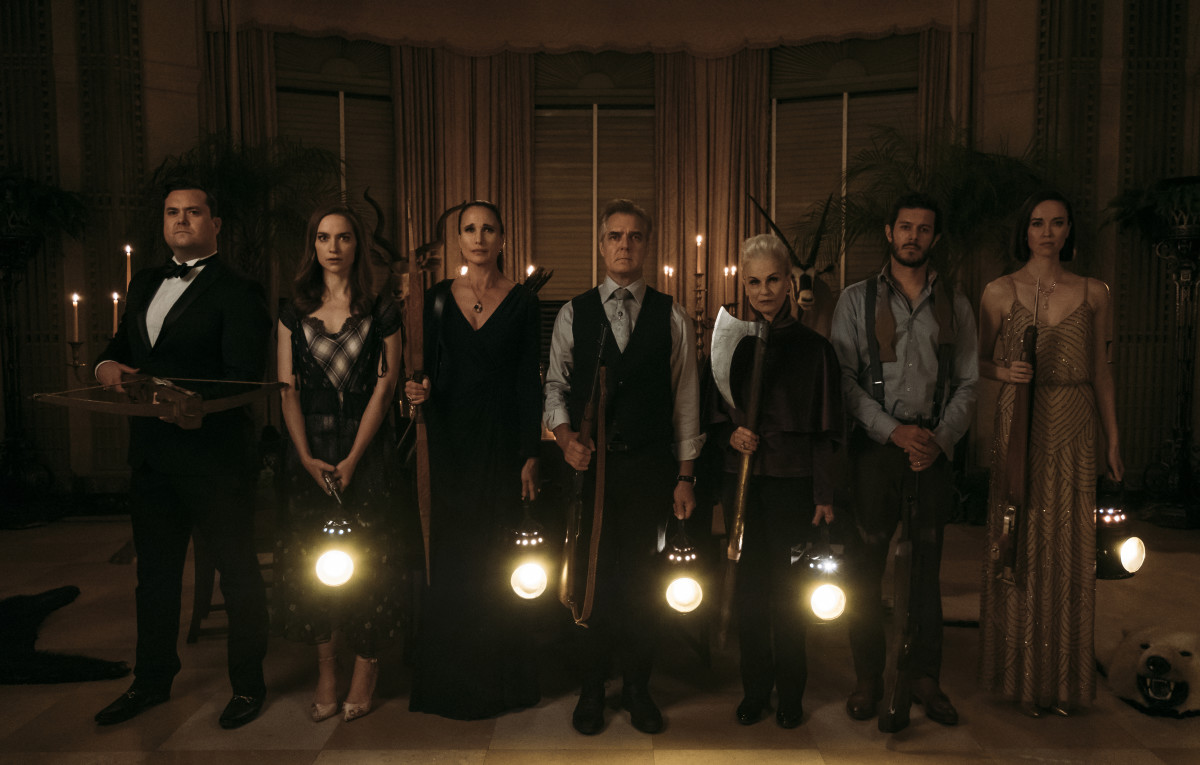 Ready or Not leans more into comedy than horror with a fantastic ensemble of truly awful characters. Part of the fun is seeing the family dynamic crumble against adversity as they bicker and blunder throughout. Part of the genius is seeing such a dysfunctional family considering their preaching of tradition and up keeping the family name. Samara Weaving is brilliant in the role of Grace, as she goes from putting on a brave face to please these horrible people, to bashing their heads in and outwitting them at every turn. Weaving shows a great range and some great comedic chops as she embraces the films gallows humour.
When it comes to the horror, the film never really tries to go for cheap scares instead it has moments of suspense as Grace must avoid everyone at all costs either by hiding or fleeing. The film handles most of the deaths in grizzly fashion as the staff are first dispatched in hilarious mishaps at the hands of the family. The gore and violence has almost a slapstick feeling to it and it reminded me of another horror gem, You're Next.
Ready or Not takes a pretty familiar concept and turns it on its head with a stellar cast, sharp and witty writing, grisly deaths, and a fantastic leading lady. Other studios would squander this script by playing it straight and turning it into a by the numbers horror. The film shows a constraint in its social commentary, there's not much more to see here other than the typical arrogance of the elite and their outdated traditions they'll fight tooth and nail to preserve. For a quality year in horror, Ready or Not was another welcome surprise and a great entry to the comedy horror genre.
Rating: 4.25 / 5 Tumblers of Whiskey