Director: James Wan
Starring: Jason Momoa, Amber Heard & Patrick Wilson
Review Author: Shaun
Happy New Year readers! At the start of every year, we at Reel Time Flicks like to jump back and take a look at the films we missed over the December period. I'm glad to bring you the latest film in the DCEU, Aquaman. Unfortunately, James Cameron and Vinny Chase aren't attached to this one, so instead we have the new team of James Wan and Jason Momoa. After last year's Justice League, we see a post-Steppenwolf world where Arthur Curry has adopted the mantle of the hero but not the king.
In recent years DC has done a decent job at rebuilding the character of Aquaman. The once joke character has been transformed into a macho, badass and has been molded into a hero we can all appreciate. Now Hollywood's new all-around likable guy, Jason Momoa, wields the trident and whilst the film is quite fun, it also very typical DCEU that thinks because the scenes look like a page from a comic book, it has the same depth of a comic book. Momoa is the main talking point, this is his movie and rightly-so he takes full attention and you can't help liking him. This Aquaman character is someone who embraces the silliness of his character, but at the same time, gives his character more weight. You could argue that Jason Momoa carries the entire film and that may be true, but his general likability and high energy definitely helps.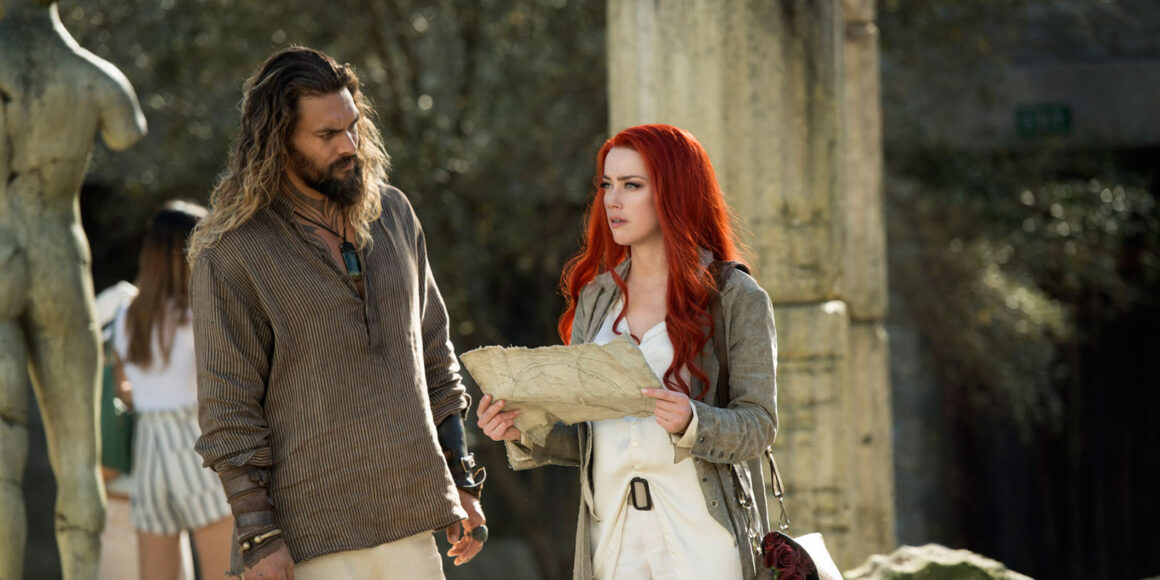 The supporting cast is strong with Patrick Wilson leading the charge as Aquaman's brother and rival, Orm. Like Momoa, Wilson's is having a blast with the role, all the while being very enjoyable and relatable as a villain, You understand his motivations and way of thinking. The same cannot be said for Amber Heard's character of Mera, she comes across as bland and doesn't have any real chemistry with Momoa.
In a film genre that has grown accustomed to a dark, gritty take on a comic book story, it's very refreshing to see a superhero film with a vibrant colour scheme. This is exactly what we get when we travel to the lost city of Atlantis. The world below the ocean is a fireworks display of colours and visual vibrancy which makes Aquaman stand out from the rest of the DCEU. What James Wan has envisioned is massive in scope, and if you are willing to put up with endless exposition, you are treated to stunning visuals and insane action sequences.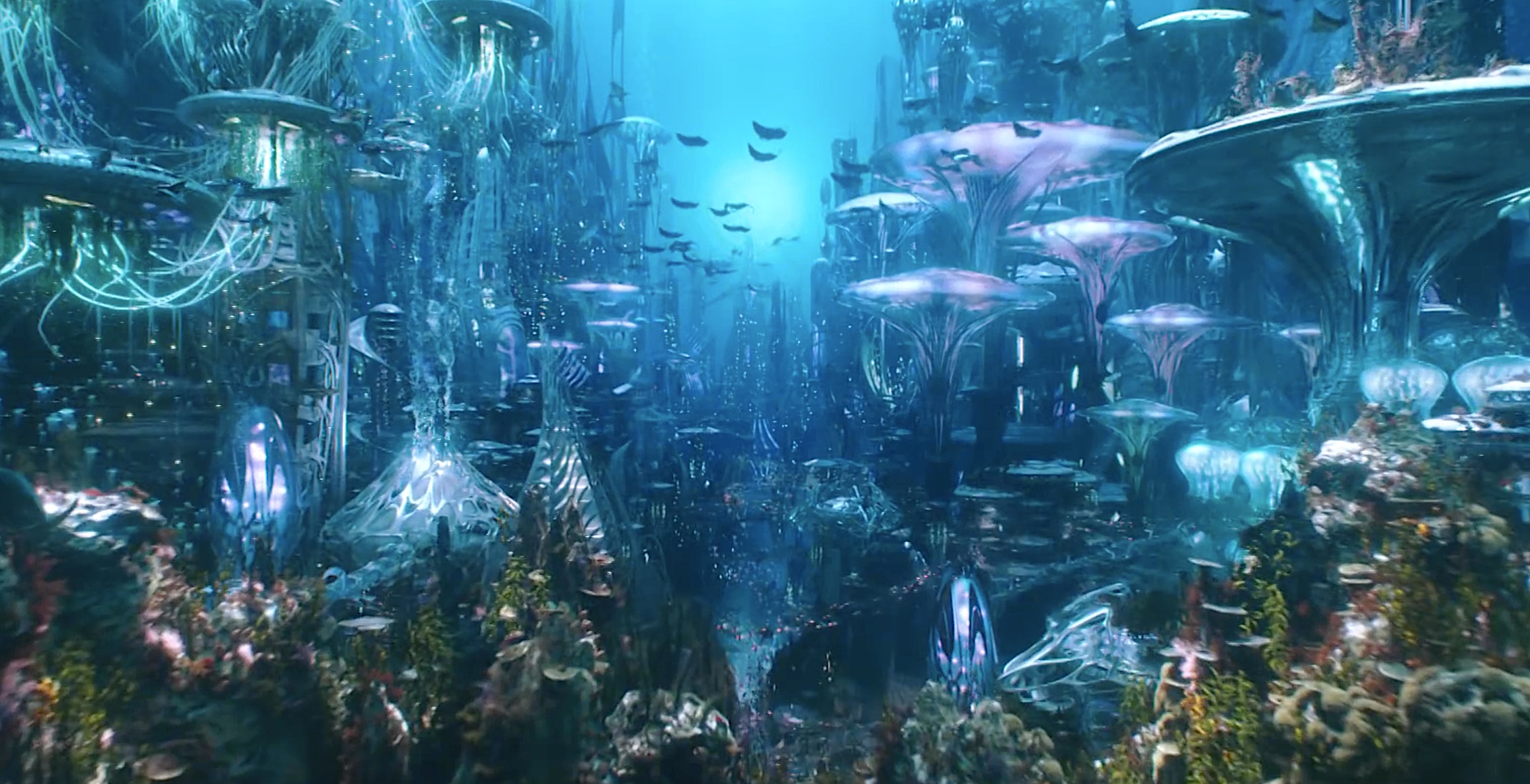 However, as with other DCEU films, Aquaman suffers from the same problem of choosing style over character. There is very minimal character development in Aquaman, but there is also a lot of well-choreographed action pieces. But while the action is well choreographed, it gets bland after a while all because of how they're presented. Several action scenes are filmed in a circular dolly or Steadicam shot around the actors, it does get on your nerves after a while having to see the same shot repeated over and over again. The biggest downfall is the film's script, a lot of the times it takes you out of the experience due to the cringe and cheesiness. Black Manta's arch suffers the most from this as his dialogue comes across as forced which doesn't suit the character that they're trying to build and in turn hurts his motivations.
Despite vision, I can't help but think that James Wan at times was heavily restricted. If you've even looked at the filmography of James Wan, you see that he has become quite the visionary for modern horror, so you'd expect that he would bring some of his skills from one genre to another. You can tell that there is a little creative conflict from the film not knowing whether to go super silly or super serious. At moments you have political conflict in Aquaman's brother Orm and the next you have a biker gang leader with a pink mobile phone asking for a selfie. It's all over the place with its humour.
For a first-time film dedicated to Aquaman, I can't thank them enough for bringing the character up to date where it can be enjoyed by everyone and not just the devoted fanbase. Unfortunately, this film has the exact same problems as every other DCEU film and there has to be a point where people working of these films have to consider the DCEU code as guidelines and not strict rules. Guidelines can be broken and maybe that's what we need from these filmmakers. For a fun time, by all means, go see Aquaman. I guarantee that you'll have a blast with a film that has ocean-sized ambitions but doesn't fully execute those ambitions.
Rating 3 / 5 MerMAN!