It's officially acceptable to curl up under a blanket with a hot chocolate and a tin of celebrations and watch movies all day. That's right reel-timers, it's Christmas! Just in case you are not yet in the festive spirit, here are my top 5 Christmas movies to get you going.
1. Rise of the Guardians
No one has heard of this film, and that, dear friends, is a Christmas disaster! Created by the wonderful folk at Dreamworks (they are responsible for such gems as Shrek, Madagascar and How to Train Your Dragon), this animated film is a refreshing take on characters we have all grown familiar with.
Our hero, Jack Frost, must defeat Pitch Black who is threatening the children of the world with nightmares. He bands together with Nicholas St. North, E.Aster Bunnymund, Sandy and Tooth in a quest to make the children believe again. There is a lot more going on but this really isn't meant to be a full review so I'll leave it there. The most remarkable thing about this film is how they manage to reimagine these characters in a way that is distinctly different but that somehow seems like the way it should have been all along.
It's magical, it's different, it's full of fun and sentiment, and just a really great watch. Plus, you'll sound really interesting when you tell people your favourite Christmas movie is one they've never heard of.
NOTE: from here on in, there are in random order, it is impossible to order these, but do feel free to give it a go!
2. Elf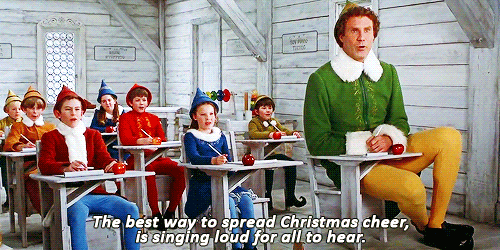 Movies like It's a Wonderful Life and The Santa Clause etc… are all wonderful films that have lasted very well, but the fact is they belong to another generation. Elf came along and somehow managed to become an instant classic and claim the top spot on a lot of young people's favourite Christmas film lists. It strikes the balance of funny and sentimental perfectly and has that little bit of magic needed in any Christmas film. It also has just enough in it that you can watch it year after year and not feel like you know it back to front.
3. Harry Potter
I don't know what it is but Harry Potter films are just Christmassy. Again, this probably serves to the generation I am a part of in that they will always be nostalgic to me. There's just nothing like a noseless Ralph Fiennes to get one in the festive spirit. There's almost always one on TV too, so minimal effort is required. 12 points to Gryffindor.
4. Home Alone
It just never gets old, and if it does, just watch the second one for a year (but never the other ones, NEVER)! Logically, everything about this film is questionable, but in Christmas land, it is just wonderful. A child left home alone for Christmas? Great! Bad guys trying to break into a house occupied only by a child? Fantastic! This film just embodies a sense of mischief that is so charming and amusing to watch. Merry Christmas Ya Filthy Animals!
5. Christmas Vacation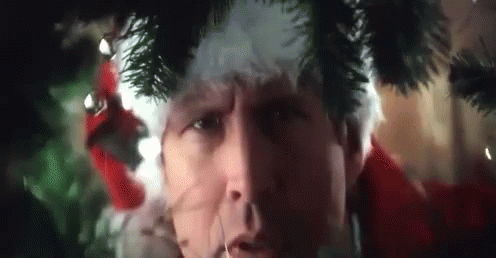 Just like Home Alone, this is John Hughes. John Hughes does films remarkably well, he does Christmas films spectacularly! In an attempt to host extended family for Christmas, chaos inevitably ensues. The kind of chaos that will have your whole family belly laughing their way through Christmas. Comedy at it's Christmas finest.
Honourable mentions:
Frozen ("Some people are worth melting for"- I will never be ok)
Love Actually (I mean it's not amazing but it's good for post-Christmas dinner food coma)
The Santa Clause (Tim Allen is Santa, he just is)
The Nightmare Before Christmas (fabulous, but I struggle to define it as a Christmas movie)
The Sound of Music (Is this all RTE show on Christmas? Regardless, I'll watch it)
Don't forget to check out Tony's Top 5 Christmas Films
Author: Tiffany