Show Runners: Charley and Vlas Parlapanides
Voice Cast: Derek Phillips, Elias Toufexis, Jessica Henwick
Review Author: Tony
Synopsis: This Greek myth lost to the eons of time follows the story of Heron, an outcast in his town whose life is turned upside down by the arrival of demons led by their master Seraphim. To complicate matters, Heron finds himself far more connected to the Gods than he expected and thus finds himself the centre of a battle for both Greece and Mount Olympus.
Netflix has spent the last few years bulking up their anime catalogue with a wide range of originals to become the leading western streaming service for anime. While the vast majority comes from the country of origin, Japan, a couple of western anime's are surfacing. Powerhouse Animation Studios announced its arrival on the western anime scene with their series Castlevania, based on the video game franchise, which has been a tremendous hit with critics and fans of the source material as the Netflix series will return for its fourth season in 2021. Branching out, Powerhouse have released an entirely original new show called the Blood of Zeus set within ancient Greek myth and legends.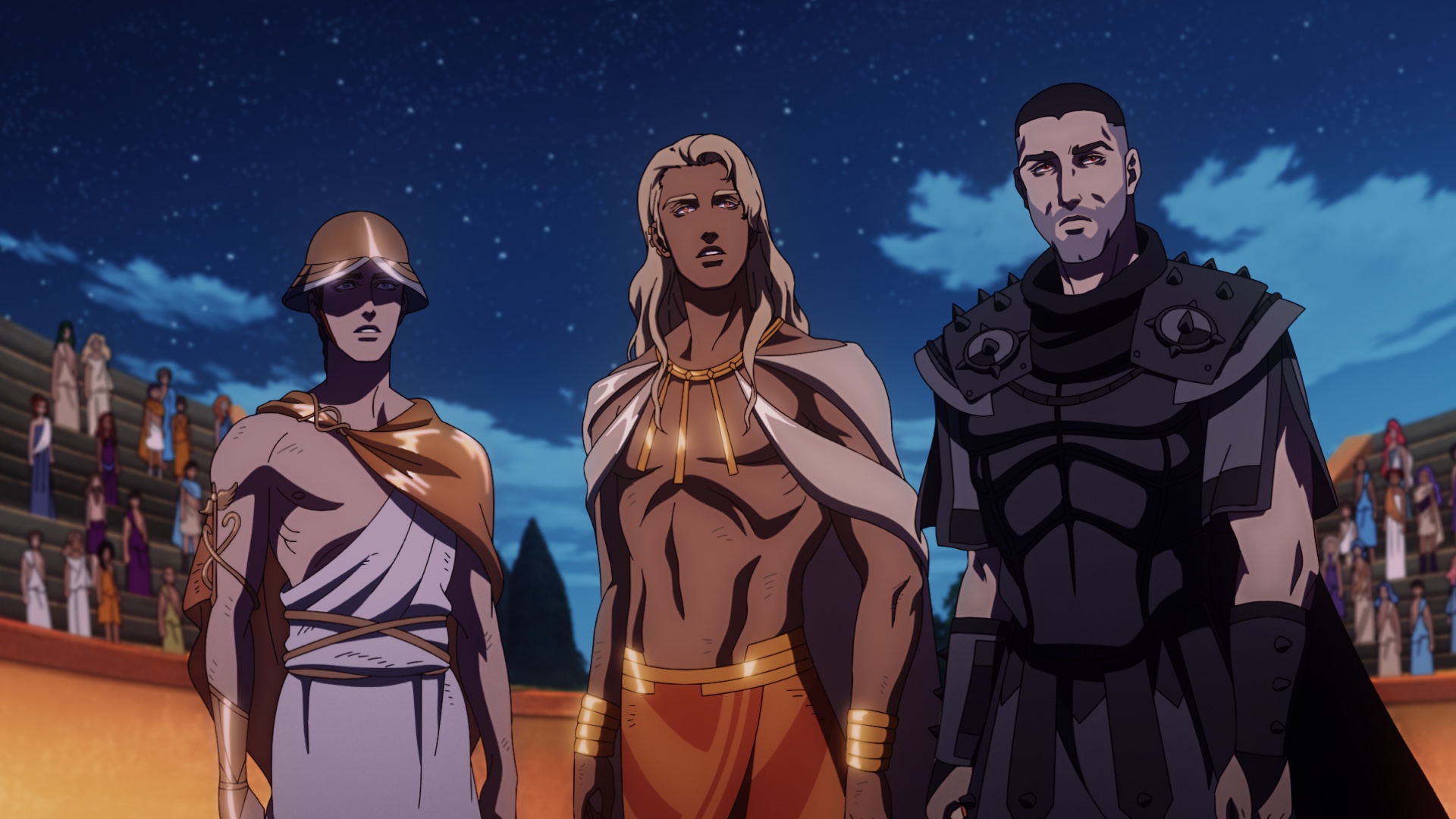 Greek, Norse, Egyptian, Japanese, Celtic and most popular mythology and legends have always been a massive interest of mine. These grand tales of Gods, monsters, and heroes are so fascinating because they tell such epic stories with all kinds of themes and elements that we still see used in storytelling today, and what began as a centre of worship has trickled over to entertainments as the centuries passed by. Greek mythology was always my first love as my parents would show me classic films such as Jason and the Argonauts or Clash of the Titans, which lead to scouring the local library for various books covering stories of the Panteon and creatures including The Hydra or Minotaur. You can imagine my excitement sitting through the trailer for Blood of Zeus with all these infamous characters and a beautiful animation style on display.
The first 3 seasons of Castlevania have been fantastic and I cannot recommend the series enough and in my opinion, would have been considered the gold standard of western anime. But from here on out I'm going to call back to it on its few flaws: because Blood of Zeus corrects a lot of my criticisms from the studio's major series. While an original story, many of these larger-than-life characters retain a lot of their original characteristics from the stories, albeit in a far more positive light. The writing in Blood of Zeus is incredibly tight with virtually no slack; Castlevania could feel a little rudderless every now and again, with no clear aim in sight. Blood of Zeus suffers no such fate as every development, twist or turn feels natural and fresh. Each character is developed perfectly with their own goals and personal traits on display. The scope of the narrative over 8 episodes is massive and you truly as if you've witnessed an entirely new Greek epic by the time the credits roll.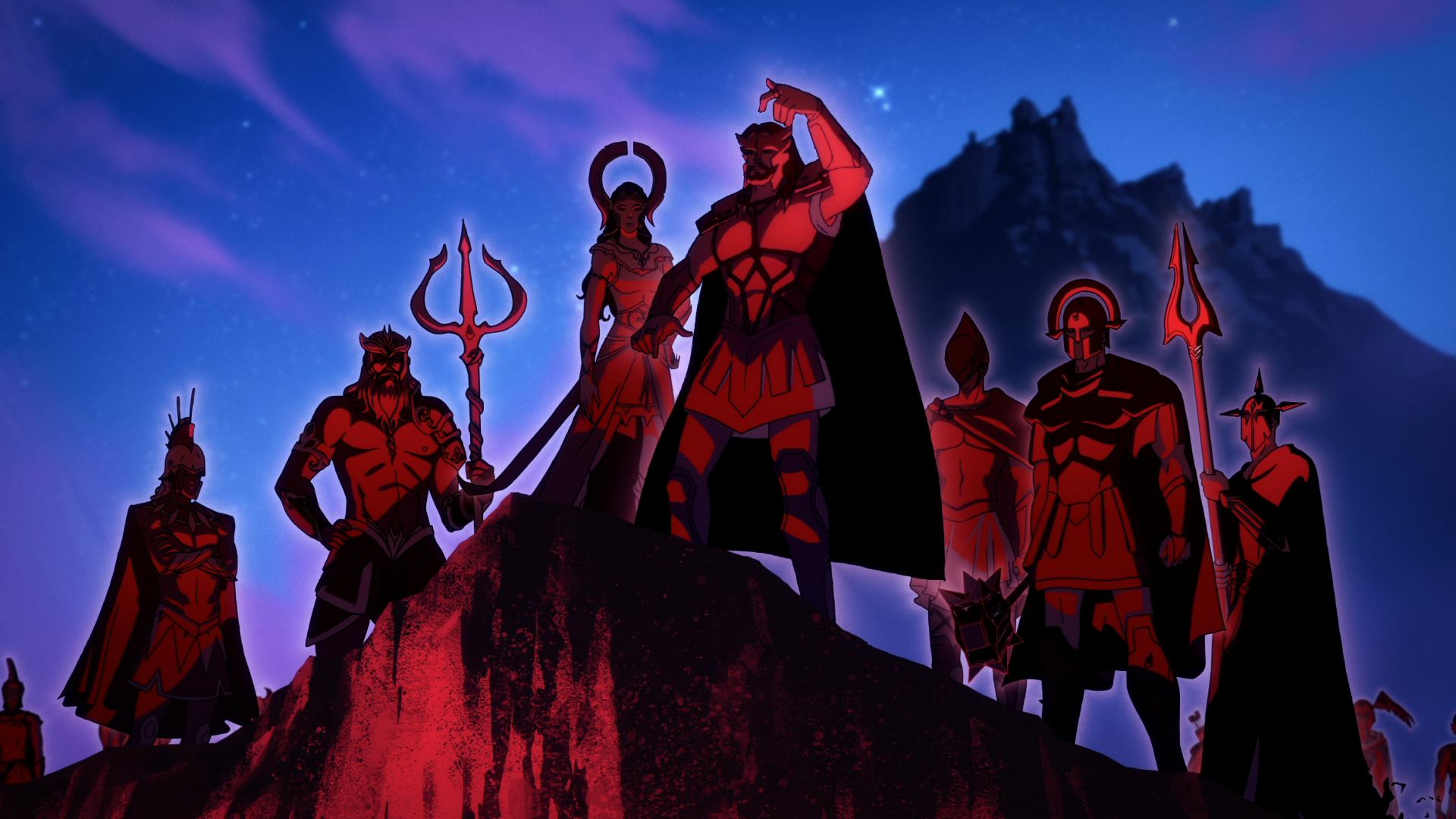 Castlevania boasts a far more impressive cast of well-known actors, but Blood of Zeus offers superior voice acting with less stilted dialogue relying on heavy exposition. The voice cast is a who's who of respected voice actors with stand outs from Derek Phillips 9friday Night Lights) and Elias Toufexis (Deus Ex Machina: Human Revolution). Sitting through an actual anime without a painfully awkward dub is a uniquely satisfying experience..
As anime seems to be moving more and more towards 3D or CG animation, the hand drawn animation style in Blood of Zeus is spectacular throughout. the battle scenes are breathtaking and incredibly fluid and to the point it nearly matches Madhouse Studios' standard of animation.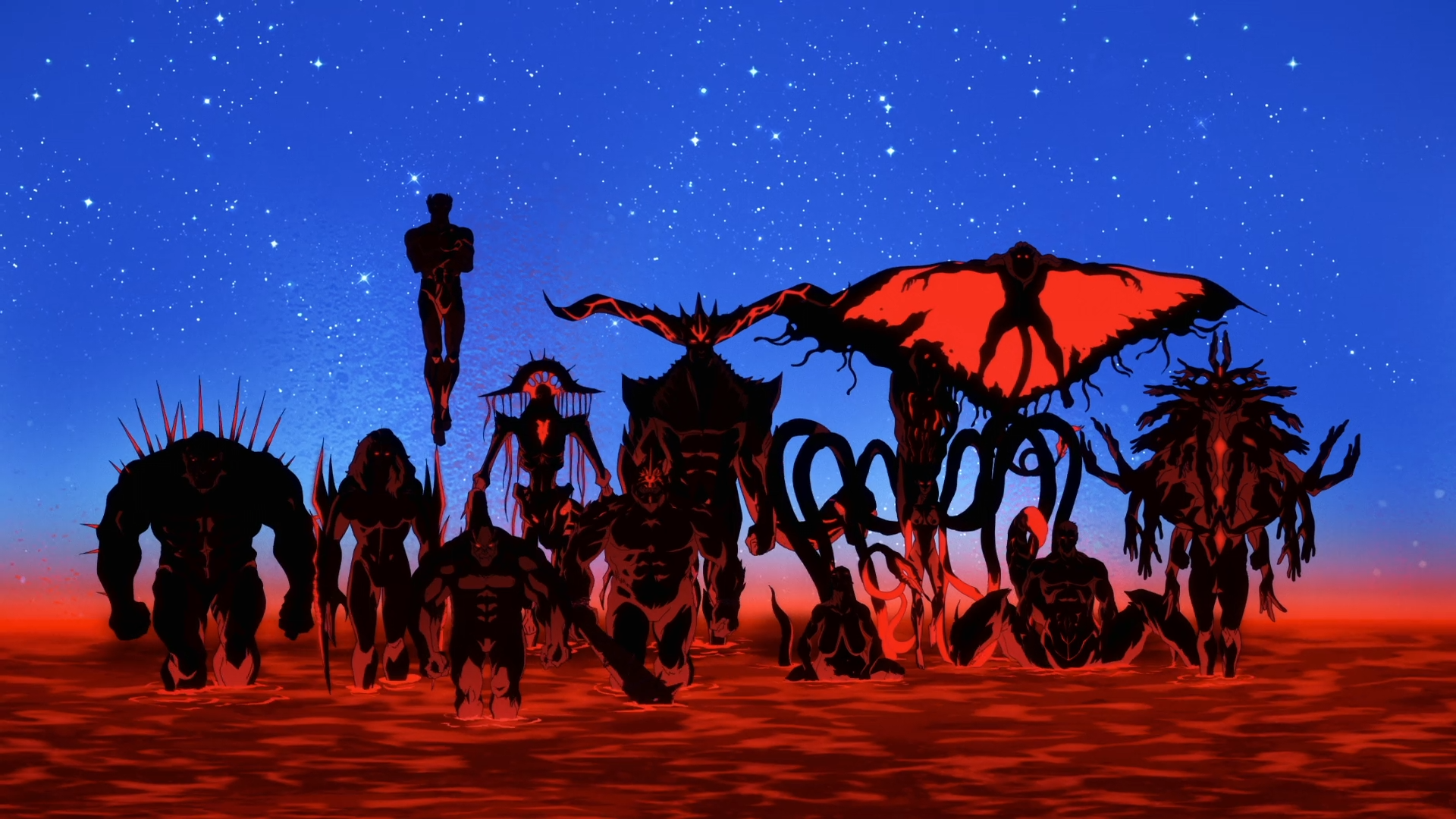 I stuck on Blood of Zeus on a whim and found myself enthralled binging the entire 8 episodes in one sitting. Going in fresh without any of my homework done on the show has only enhanced the viewing experience because Blood of Zeus is one of the most pleasant surprises of 2020. There's an air of finality to this season, the hallmarks of a good show that can wrap up its story and leave you wanting more, and thankfully Charley and Vlas Parlapanides have mentioned they have another 4 seasons in mind. It'll be interesting if the next season continues the story of Heron or if we'll get an entirely new arc; a show called the Blood of Zeus has no shortage of Zeus' illegitimate children because the god of thunder slept around. Oh, he slept around a lot!
Rating:
Shots of Ouzo