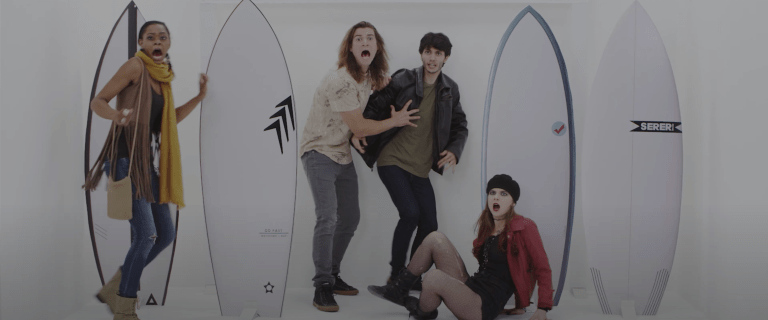 Director: Terry Ross
Starring: Honey Lauren, John Salandria, Amber Gaston
Review Author: Tony
Synopsis: Travelling cross country for a gig, four bandmates bicker and snipe at one another. They stop by a small town diner for some cherry pie but find the decor odd and the patron unnerving. Unfortunately, the diner owner's strange photo collection contains the very souls of previous customers who are trapped in time for her diners' display.
It has been a few months since our last Spotlight, so I'm delighted to return to the category with the supernatural indie horror, Sweet Taste of Souls. Shout out to TriCoast Studios for reaching out with the opportunity to review their film. Spotlight has always been an important part of the site and a great chance to collaborate and with upcoming filmmakers.
While the majority of the movie takes place in the sinister diner, the actual cherry pies play out as more a motif than an ongoing part of the plot. Sweet Taste of Souls plays off the old myth of a photography capturing a piece of your soul. Instead, here your soul is trapped in a timeless prison within a picture frame. As our hapless bandmates come to terms with their predicament, they find various ways to communicate with others trapped across from them as each frame is effectively soundproof. Seeing characters use sign language and shaping letters of the alphabet was a fun piece of problem solving.
For a limited budget, the film has a few tricks up its sleeve in terms of clever cinematography, diverse set design, and minimal FX. The horror elements are not so much overt as rather subtle and unnerving. Being trapped in an eternal abyss at the hands of a madwoman and displayed as some wall decor is sinisterly comical. The final act falls into the trap of heavily relying on CGI, which clearly the budget did not support, especially considering the less-is-more approach the film took previously.
Working against the film is our supposed cast of protagonists aren't exactly the most likable characters. While the film is trying to establish they are all damaged in their own way, a group of outcasts; they really don't gel whatsoever for the majority of the film with constant infighting and belittling of each other. Thankfully our antagonist, Ellinore, is a far more layered and nuanced character. Honey Lauren steals the show; she's unhinged and illtempered, but the film reveals her past trauma and the unholy partnership she finds herself in. She's not completely cruel as she's bending to the will of her latest abuser, a demonic entity.
Many of the shortcomings are familiar to most indie horror. Usually because these films are limited in terms of budget and experience. Sweet Taste of Souls offers a well thought out concept that kept me engaged throughout. Refreshingly, the film does have a sprinkle of humour and avoids taking itself too seriously, allowing Honey Lauren to have great fun with the role, even if the subject matter is no laughing matter.
Sweet Taste of Souls was released to streaming services on November 1st, 2020. It is available to watch on Amazon Video, DirecTV, InDemand, Vudu, AT&T, FlixFling, and Fandango.